Product Description
The Autel EVO Lite is packed a 50MP camera with a 1/1.28-inch CMOS sensor and RYYB color filter array gives you the ability to capture vibrantly detailed 4K HDR videos and super hi-res stills, with the RYYB array being capable of capturing up to 40% more light than standard RGGB arrays, allowing you to capture natural scenery in all its glory.
Product Introduction:
The Autel EVO Lite is the first drone in the world to introduce a four-axis gimbal design, enabling you to shoot vertical videos for easy editing and sharing on mobile devices. It is packed a 50MP camera with a 1/1.28-inch CMOS sensor and RYYB color filter array gives you the ability to capture vibrantly detailed 4K HDR videos and super hi-res stills, with the RYYB array being capable of capturing up to 40% more light than standard RGGB arrays, allowing you to capture natural scenery in all its glory.
Product Highlights:
1/1.28" CMOS 50MP 4K/60fps 4-Axis 40 Mins 7.4 Miles
Imaging Sensor Photos HDR Video Mechanical Gimbal Flight Time Transmission Distance
Product Features:
Compact & Foldable Design
Take the EVO Lite to see the world and record something different and wonderful.
The propellers and arms of the Autel EVO Lite conveniently can be folded into a tight package that makes traveling with your drone easier.
World's First 4-Axis Gimbal Design - One Click For Vertical Shot
Autel EVO Lite is the first drone featuring a four-axis gimbal design in the industry to improve customers' experience. The 4th "axis" happens within the gimbal, where the widescreen imaging frame can be remotely rotated into a vertical position. With a vertical mode of shooting, you can capture images and videos that are mobile-ready for social media platforms where videos and images are displayed in the ratio 16:10 like Titok, with no need for additional edits to make them vertical manually. It's perfect for vloggers!
Supersensitive 50MP Camera with 1/1.28" CMOS Sensor
Experience a new level of image quality thanks to a supersensitive 50MP camera equipped with a 1/1.28-inch CMOS sensor and 16x digital zoom. The Autel EVO Lite comes with a large aperture of f/1.9 and a higher ISO range up to 64000 at the night scene mode, which gives you the ability to capture crisp, vibrant pictures. Even under the condition of complex light, you can freeze the beautiful moment clearly.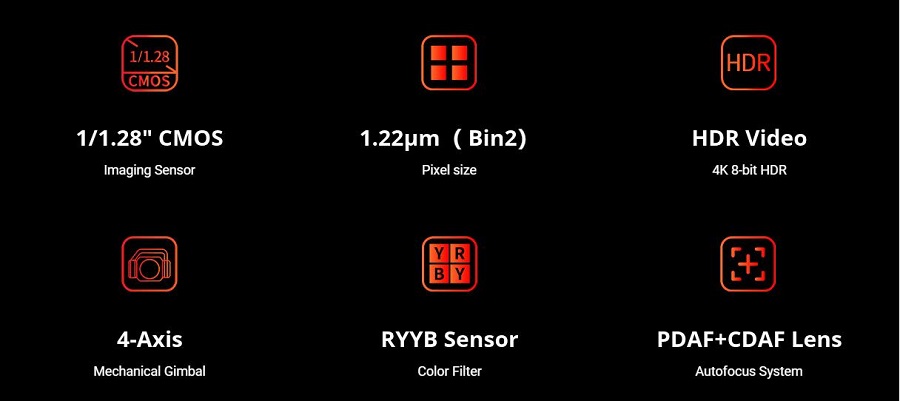 New Generation RYYB Color Filter Array Design, Turn On the Night
The EVO Lite drone camera adopts an RYYB color filter array design, which absorbs 40% more light than traditional RGGB arrays. Even in a dark scene, the EVO Lite still can take clear and bright pictures, capturing gorgeous night views, allowing you to record the dance of light with a camera.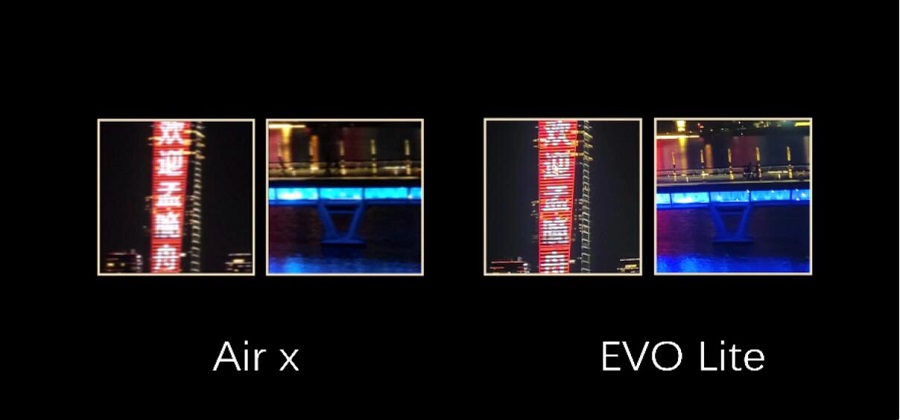 PDAF + CDAF Dual Autofocus System - Instant Focus, Instant Capture
The EVO Lite drone tracks fast-moving subjects with precise autofocus that locks in within milliseconds using a phase detection autofocus and dual focus algorithm. It's really practical in scenes like sports events, or weddings.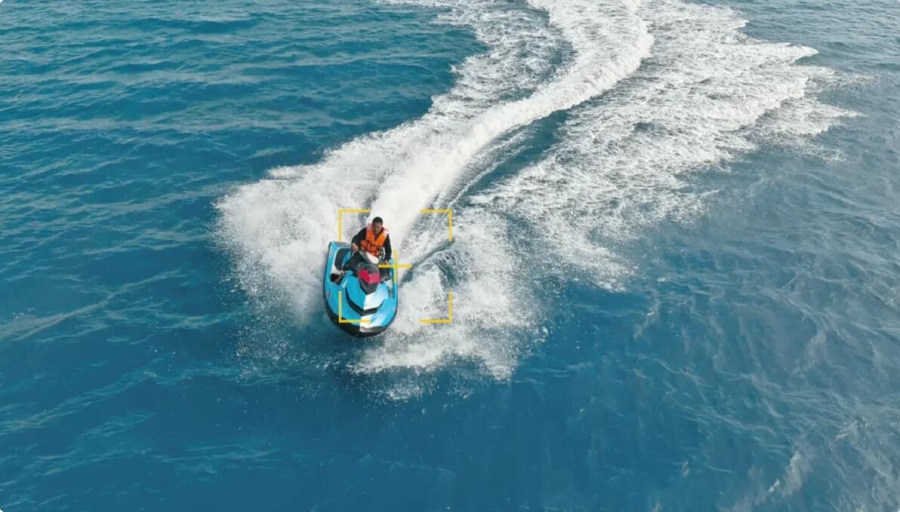 Industry's First AI Moonlight Algorithm - Repel The Darkness
The EVO Lite adopts AI Moonlight Algorithm, Autel Robotic's most advanced tech in light processing, even in an environment where the light is so weak that it is almost invisible to the naked eye, it still can shoot bright, detailed and low-noise videos at night. The high-resolution capabilities make the night in the camera fantastic but without distortion.
HDR: Darker Shadows, Brighter Highlights.
With HDR on, the EVO Lite drone will snap several photos at different exposures and automatically stitch them together- resulting in a photo with more contrast and dynamic range. The EVO Lite intelligently recognizes the scene and optimizes the details to make the transition between light and dark in the picture more natural, with bright colors and clear layers. You can't help but share your works immediately.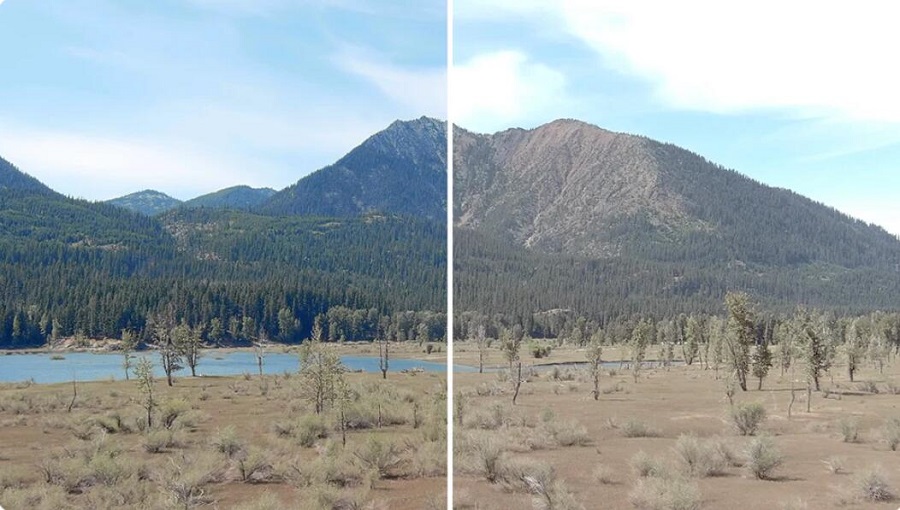 Restore Natural Colors
The EVO Lite automatically balances overexposure and underexposure when shooting scenes with too much contrast, producing clearer images with more layers.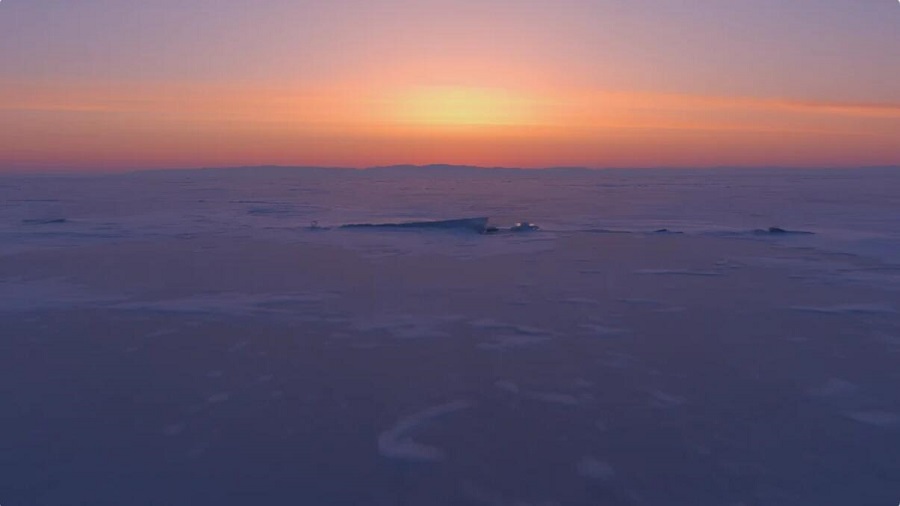 Defog Mode
Whether you're flying over a gloomy hilltop at dawn or hovering at the base of a waterfall, the EVO Lite enables you to cut through the haze with a fog penetration function that automatically adjusts the camera's vibrance settings to make your footage look crisp and clear.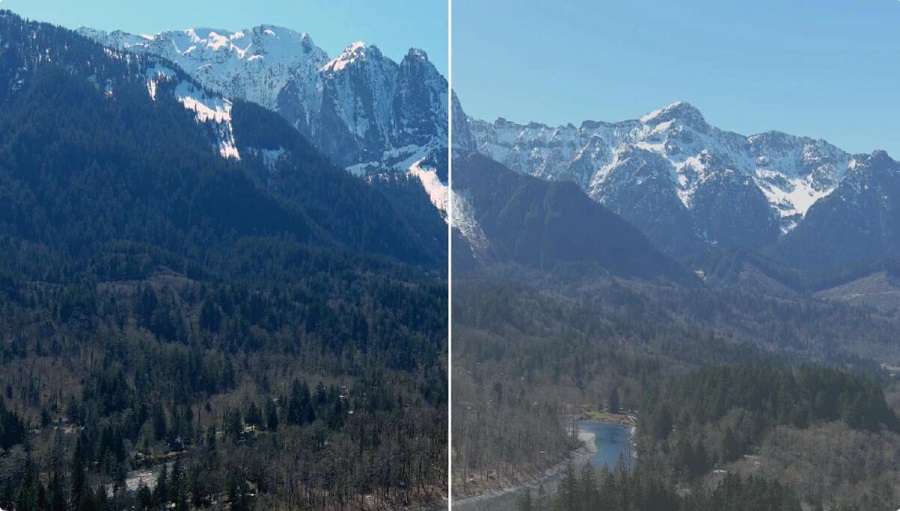 Cinematic Shots With A Single Click
Create dramatic, professional-level shots at the touch of a button with four automatic shooting modes. EVO Lite is not only cool but easy to use; novices can get started in seconds. With just one click on the screen, EVO Lite will automatically shoot professional-level short videos, allowing your works to shine on social media.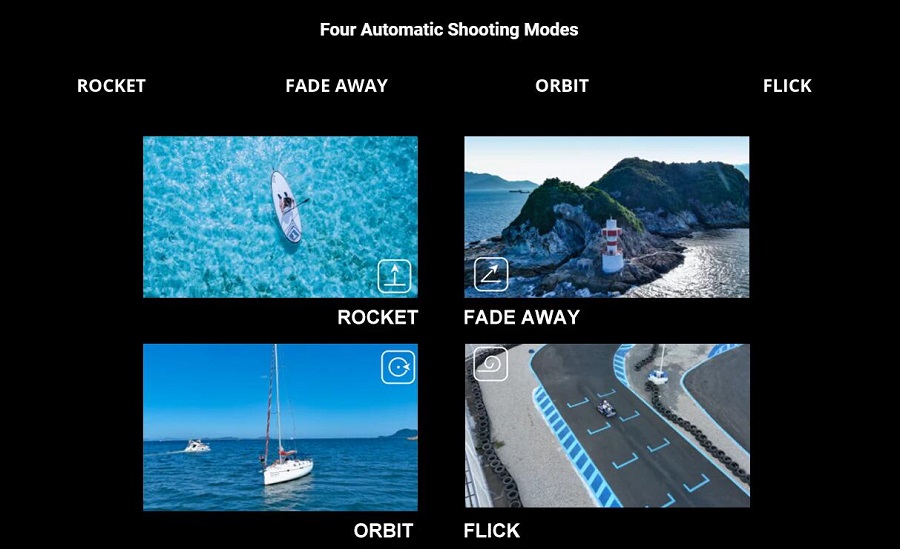 Be A Selfie Master With SkyPortrait Function
Take the ultimate selfie with the press of a single button. When engaged, SkyPortrait in Autel Sky APP will raise your EVO Lite into the air where it will snap a photo, automatically adjusting the lens to include everyone. You can even have the Lite automatically blur out the background to focus only on you and your friends for additional cinematic effect/Portrait.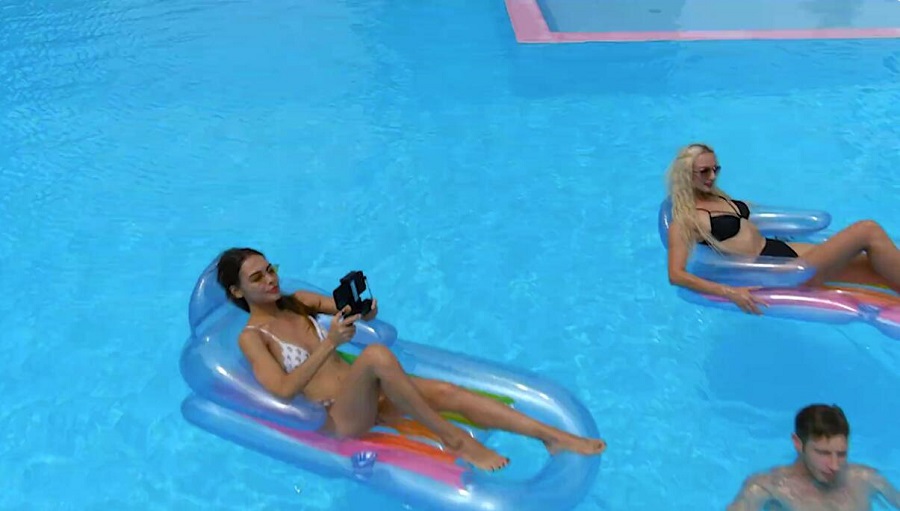 Dynamic Track 2.1: Master Subject Tracking
3 Follow Modes in Autel Sky App: Quick Follow; Smart Follow; Orbit Follow. Recruit your Nano drone to automatically follow any person, animal, or vehicle so you can focus on your activities while your EVO Lite handles the cinematic side. How cool is that!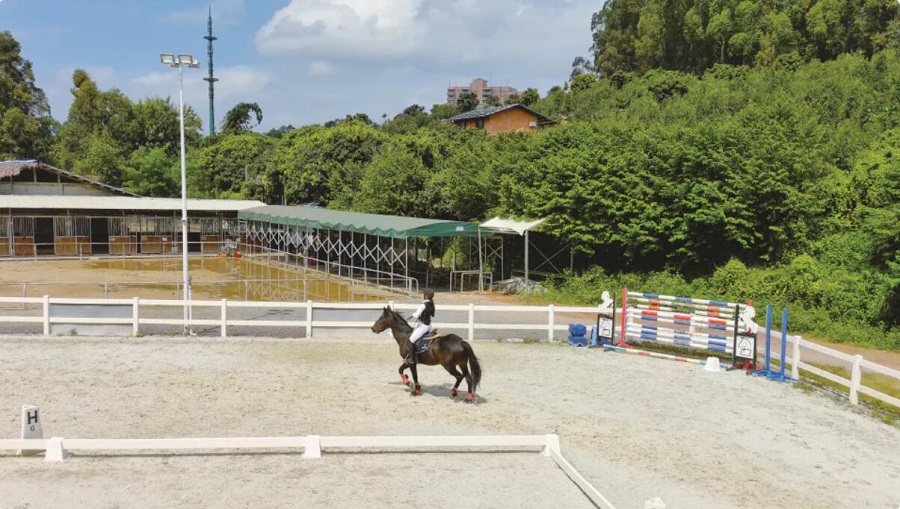 Hyperlapse - Blend the good scenery you encounter into a moment
In a hyper-lapse video, the process of slowly changing objects or scenes is compressed into a short period of time, presenting a wonderful scene that is usually undetectable by the naked eye. The EVO Lite is born for storing wonderful moments for you with a hyper-lapse feature.
Panoramic View of Grand Scenery
The AutelSky App boasts 180°panorama mode allowing you to shoot the grand view of a wide area with no effort, including everything you see into the camera. Never miss any beautiful views.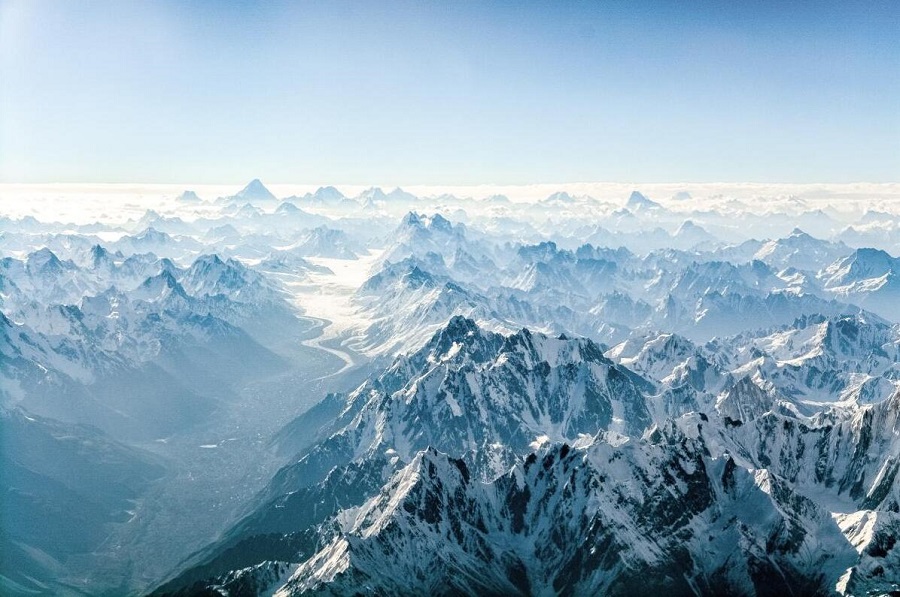 Movie Master: Quick And Easy Movies
Flying, shooting, editing, and sharing in one go.
Apply your favorite templates from the Autel Sky app for quick and easy movie-making, allowing you to drastically reduce the tedious editing process so you can share your creations in minutes. Add a soundtrack and filters in the Autel Sky app to make your video even more epic, producing unforgettable results.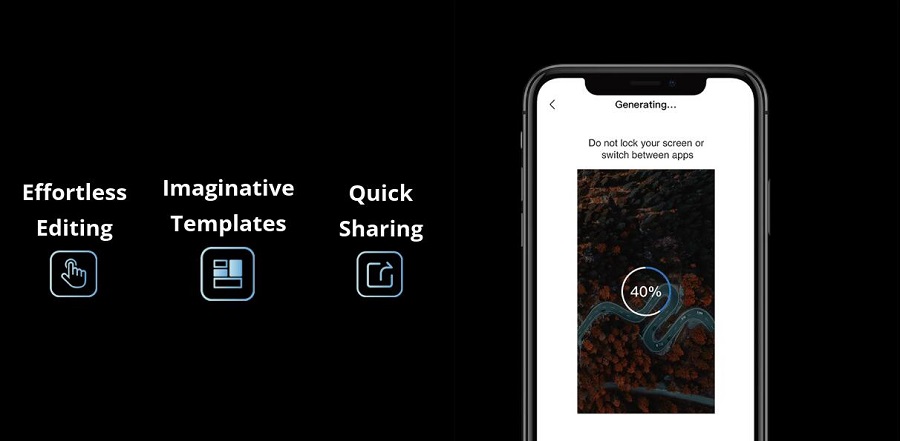 Snap And Share In Seconds
Done shooting? Simply place your smartphone close to the EVO Lite to upload photos and videos at a speedy rate of 160Mbps using the Autel Sky app.
SonarSound: Hear Everything
Record voices and ambient sounds on the ground through the smartphone, allowing you to bring your videos to life even when your drone is miles above.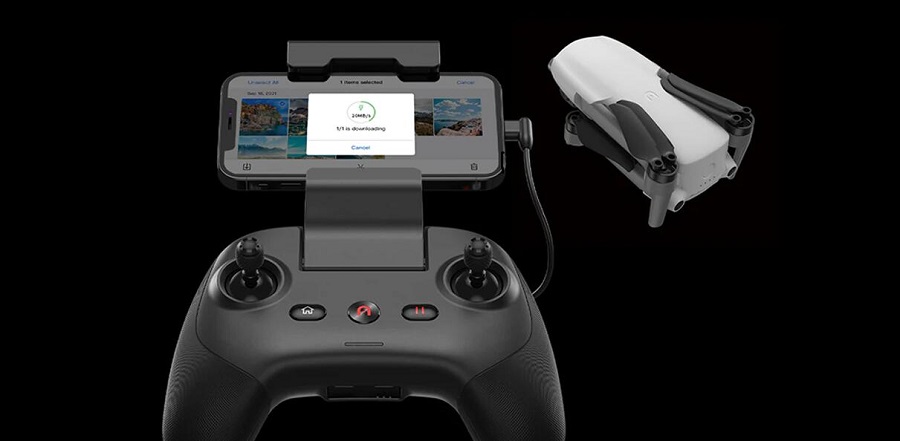 Fly Safer With 3-Way Obstacle Avoidance
Not commonly seen in drones of this size, the EVO Lite 4K drone incorporates an advanced obstacle avoidance system to keep it safe while flying. The 3-way binocular vision sensors enable the drone to perceive obstructions in front of it, behind it, and below it. If anything comes into the Lite's path, it will automatically brake and hover to avoid a collision.

12KM 2.7K/30FPS Video Transmission
Autel EVO Lite drone features Autel's most advanced Autel SkyLink image transmission system yet, delivering an ultra-smooth, clear, and reliable image feed while flying farther. The EVO lite has a video transmission distance of up to 7.4miles (12 km), a transmission quality of 2.7K/30FPS.


2.4/5.2G/5.8Hz Three Frequency
Reliable Signal, Smooth Flight
The EVO Lite drone supports 2.4/5.8GHz three-frequency communication and automatically switches to the best channel with the lowest interference in real-time. This significantly improves the aircraft's anti-interference ability in challenging environments, increasing flight safety.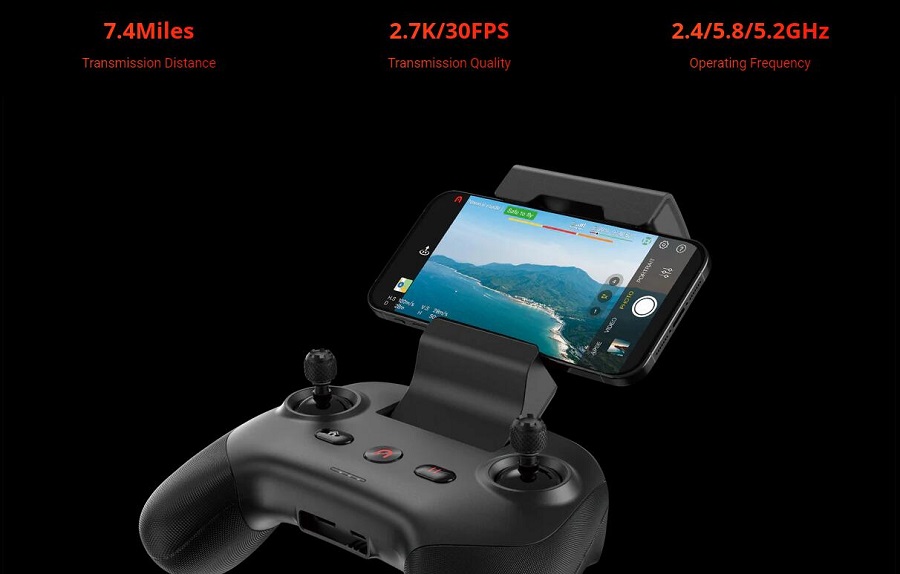 Level 7 Wind Resistance, Perfectly Steady
Heavy winds come unexpectedly. Be ready. The EVO lite boasts 7 level wind resistance, offering you a smooth shot. Most importantly, it makes sure that the drone won't be taken by winds and cause you a loss.
40 Minutes Flight Time
More Battery. More Time. More Creativity.

The EVO Lite can fly continuously for 40 minutes, which means plenty of time to experiment with creative angles and dream up inventive shots.
Product Specifications:
Takeoff weight
820g
Dimensions(including blades)
Folded: 210×104×85mm
Unfolded: 430×517×85mm
Wheelbase
368mm
Max ascent speed
8m/s (sport), 5m/s (normal), 3m/s (stable)
Max descent speed
4m/s (sport), 3m/s (normal), 2m/s (stable)
Max Level Flight Speed
(no wind, near sea level)
19m/s (sport), 10m/s (normal), 5m/s (stable)
Max Takeoff Altitude
4000m
Max Flight Time (no wind)
40min
Max Hovering Time (no wind)
38min
Max Flight Distance (no wind)
24km
Max Wind Resistance
Level 7
Max Tilt Angle
33°(movement), 25°(normal), 25°(stable)
Max Angular Velocity
200°(movement), 120°(normal), 60°(stable)
Operating Temperature
-10°C ~ 40°C
Note: For more detailed specifications, please feel free to contact us.
Package Includes:
1pc x EVO Lite Aircraft (including gimbal cover)
3pcs x Pairs Propellers
1pc x Flight Battery
1pc x Remote Controller
1pc x Flight Battery Charger
1pc x Vertical Stand
1pc x RC Charging Cable
1pc x RC Cables (Lightning, Micro-USB, USB-C)
Contact Us:E-mail:
Sales@AutelDiag.com
Skype:
Auteldiag.com
WhatsApp:
+86-13372689373