When it comes to ultra-portability, MaxiPRO MK808S-TS is your perfect companion. Featuring a fast quad-core processor, MK808S-TS offers maximum convenience and swift diagnosis.

NEW! Support active test and complete special functions
NEW!Compatible with Videoscope and MaxiBAS BT506 to perform Battery Analysis
Extensive vehicle coverage for more than 80 US, Asian and European vehicle makes and models
Exceptional OE-level system coverage for all electronic systems
Complete capabilities for codes, live data, ECU information, adaptation, matching, etc.
Auto VIN technology can automatically identify the vehicle's make, model and year information in no time
Automatic system and software updates with real-time push message notifications via Wi-Fi
Instant remote control tech support anytime, anywhere
Advanced TPMS diagnostics with DTC description
TPMS status, one step for complete TPMS health check
Activate 98% of all known TPMS sensors
Program AUTEL MX-Sensor
Comprehensive OBD relearn coverage
On-screen relearn procedure
One-stop multitasking designed for ideal management of workshop operations to keep all data files, customer info, and vehicle records well organized
Cloud-based MaxiFix online community provides a vast database of diagnostic and repair tips and proven filed fixes
Support forced DPF regeneration and adjusting injectors
Support battery registration and reset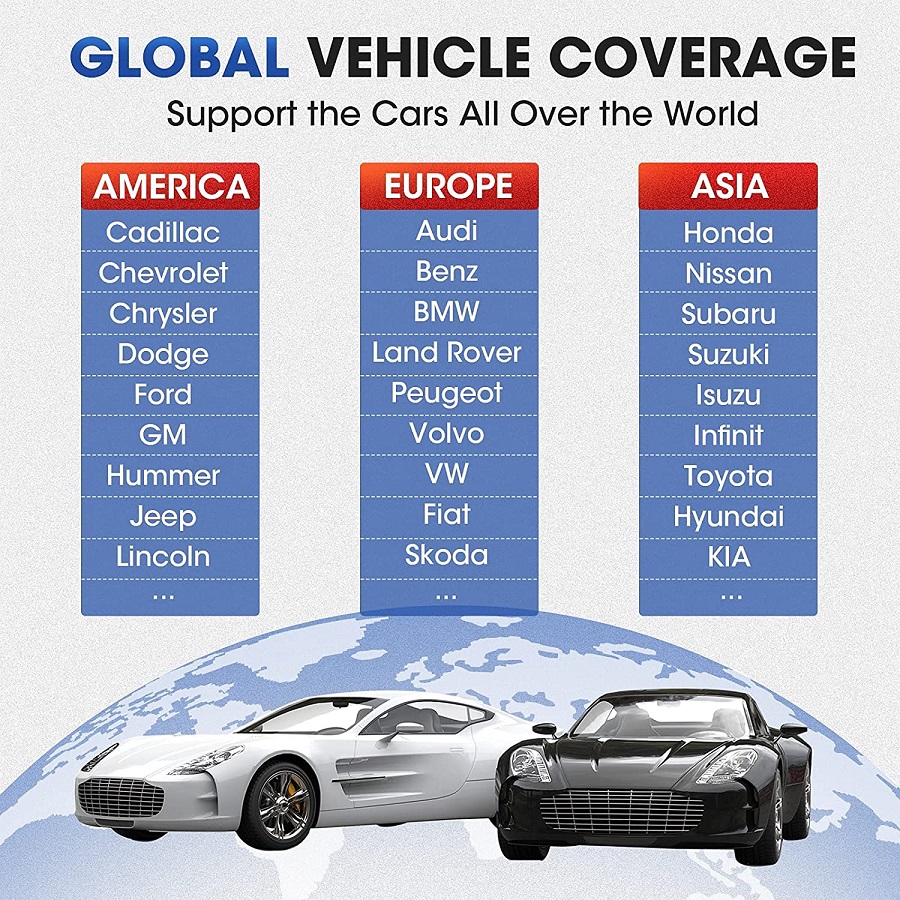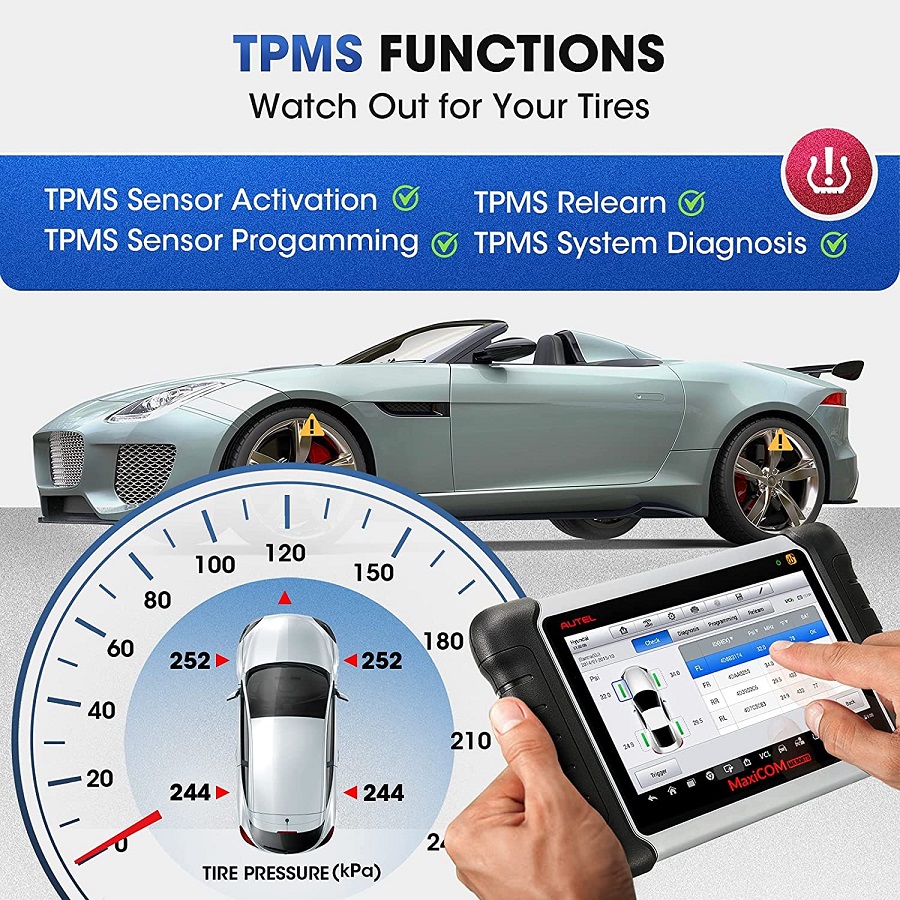 Product Highlights:

【OE-Level System Diagnoses】 Autel scanner MK808S-TS offers OE-level diagnoses for all electronic systems, covering 80+ US, Asian and European vehicle makes. The MK808S-TS' using experience is even better than the OE-level diagnostic scanner with more powerful functions.
【36+ Service Functions】Autel MK808S-TS enjoys 36+ service functions on 98% vehicles, including Oil reset, Type/Pressure Selection, EPB, DPF, SAS, BMS, ABS Bleeding, IMMO, etc. As the upgraded version of MK808/MX808/MK808BT, it offers all-round special functions.
【Complete TPMS Services】 Same as Autel TS608, MK808S-TS activate, relearn all known OEM TPMS sensors, read sensor data, and turn off the TPMS light. It retrieves the sensors' OEM part No. in seconds and provides with 3000+ built-in relearn procedures.
【TPMS Sensor Programming】 TPMS tool MK808S-TS offers 4 ways to program Autel sensors, which replaces 98% OEM sensors, clearing TPMS faults. MK808S-TS can also add OEM TPMS module to clearly show tire pressures and help you better monitor the tire conditions.
【1 Year Warranty & 1 Year Free Software Update】Purchase it, MK808S-TS offers 12 months warranty, and 1-year free online software update.